Invest in your career and change your life!
Do you dream of having a career working in computer animation? Make that dream into a reality! At tdu we focus on giving you valuable affordable education that will help you succeed in this competitive industry.
Enroll Now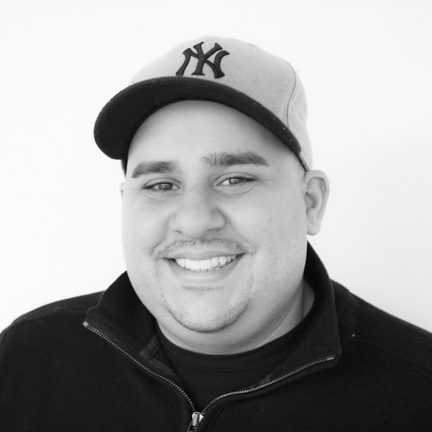 "I don't believe I would have been able to get the job I have today without the skills and knowledge I gained from tdu.
I was a little hesitant about signing up because I wanted to make sure I was getting my money's worth out of an online class. These courses are worth every penny and then some! The investment I have made in my career."
- Anthony Ragusa, Senior Lighting Technical Director, Blue Sky Studios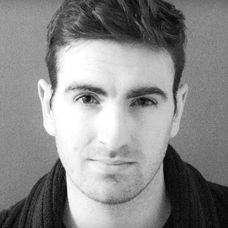 "I knew I wanted to be a lighter, but didn't feel I had enough experience or quality showreel material to get the jobs I wanted.
The showreel I used to get my current job contained a large majority of work from the assignments I did at TD-U. It has also helped improve how I go about breaking down the lighting in a shot and ensuring that my lighting starts on strong fundamentals."
- Chris Wetherly, Compositing & Finishing at The Foundry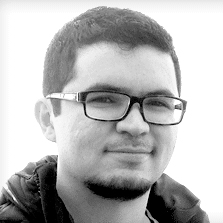 "This course was so beneficial in my career because now I no longer doubt the decisions I make regarding my work.
Also, I didn't have money to afford college so I did not want to spend time just doing some boring tutorials I would just forget. I use what I learned from tdu everyday!"
- Anuar Figueroa, Lighting TD at Sony Imageworks
Is tdu right for you?
If any of this sounds like you, tdu is right for you.
Are you someone that has always dreamed of a challenging, rewarding career that pushes you both technically and artistically? tdu is right for you.
Have you been trying and trying to make better looking 3D images, but just can't figure out where to begin? tdu is right for you.
Do you live where there are no schools are teaching visual effects or computer animation? tdu is right for you.
Are you looking to change careers but even the thought of paying to go back to a traditional school sounds like torture? tdu is right for you.
Have you ever dreamed of seeing your name in the credits of the next animated or VFX film? tdu is right for you.
Still, not sure if tdu is right for you?
Believe me, we get it. Although these courses are a fraction of the cost you would pay a traditional school, this is still a lot of money. So here are some reasons why you should be willing to give us a try.
We have our free, online webinar that gives you a little taste of tdu as well as provide you with some truly valuable information. This one-hour class will help you get to know us and see if we are right for you.
We also offer a 15-day money back guarantee. If you sign up and find that tdu isn't right for you, we will offer a refund, no questions asked.
We offer lifetime access to all our courses. This means that you will have access to all the updates and changes we make to the classes as this ever-changing industry continues to evolve.
We offer access to our Facebook Private group that allows you the ability to connect with artists and industry professionals all over the world.

Certificate of Advanced Studies in Lighting
Recieve tdu's Certificate of Advanced Studies in Lighting by completing the following requirements:
Completion of a minimum of 5 tdu courses
Five still images representing a variety of proficiencies in different lighting conditions.
A minimum 10 seconds of lighting work done on animated characters.
Certificate submissions will be reviewed by industry professionals.
What are the origins of tdu?
tdu is the brainchild of two Lighting TDs who decided to explore a different way of educating students on the non-animation disciplines of animated features and visual effects. tdu is designed to be an online education system that was affordable and accessible to everyone looking to get started in computer graphics or expanding their existing knowledge in this ever-changing industry.
While there are many options for students and professionals to improve their skills in character animation, there were very few options for those interested in lighting, compositing, rigging, materials, fx, and all other crafts in the industry.
tdu is here to change that!
Why did we create tdu?
We created tdu because working in animated features and visual effects has been a dream come true and we wanted to share that experience with you. It is an extremely complex and challenging industry, both technically and artistically, but it is one of the most rewarding experiences you can have.
What are the main philosophies of tdu?
Students are trained by current working industry professionals to learn the most up to date practices and techniques.
The goal of tdu is not to teach specific software packages. Instead, we focus on teaching the art of creating beautiful images and arming individuals with the well-trained eye needed to be successful in this industry.
tdu is an affordable, reasonable way to elevate aspiring artists into the career of their dreams!
Who is behind tdu?
Jasmine Katatikarn and Michael Tanzillo are the Co-Founders of tdu. They are both Senior Lighting Artists at Blue Sky Studios with a combined 20+ years of working on VFX and Animated Films.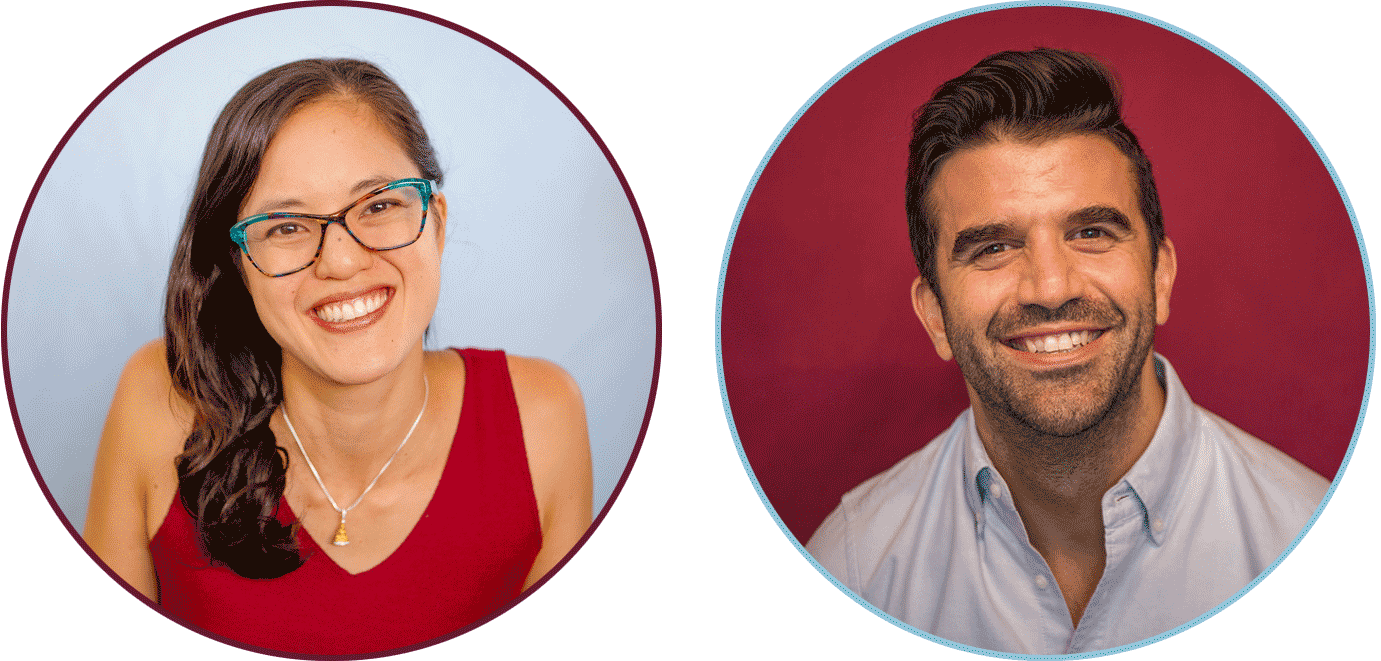 Mike and Jasmine created tdu because working in animated features and visual effects has been a dream come true. They were both struggling, young artists who were a bit lost before making the decision to try and become lighting artists. Since then, they have been able to launch careers that have allowed them the opportunity to not only work in an industry that is challenging and fulfilling, but also lead a full life outside of work including traveling the world and starting a family.
This success did not come without a price. Mike and Jasmine have combined to spend over $100,000 on their education before getting their first jobs in animation. Even after that, there was still a gap between what they learned in school and what they needed to know to ultimately succeed in this industry. Now, after more than 20 films and countless student loan payments, they have designed a way to teach artists the necessary skills in order to be successful in this industry without the huge financial burden. The system included a school designed to be an online education system that was affordable and accessible to everyone around the world who wants to chase their dream of working on the next big animated film.
In other words, they have designed a school they wish existed so they could get their dream job faster and save $100,000 in the process.
That school is tdu.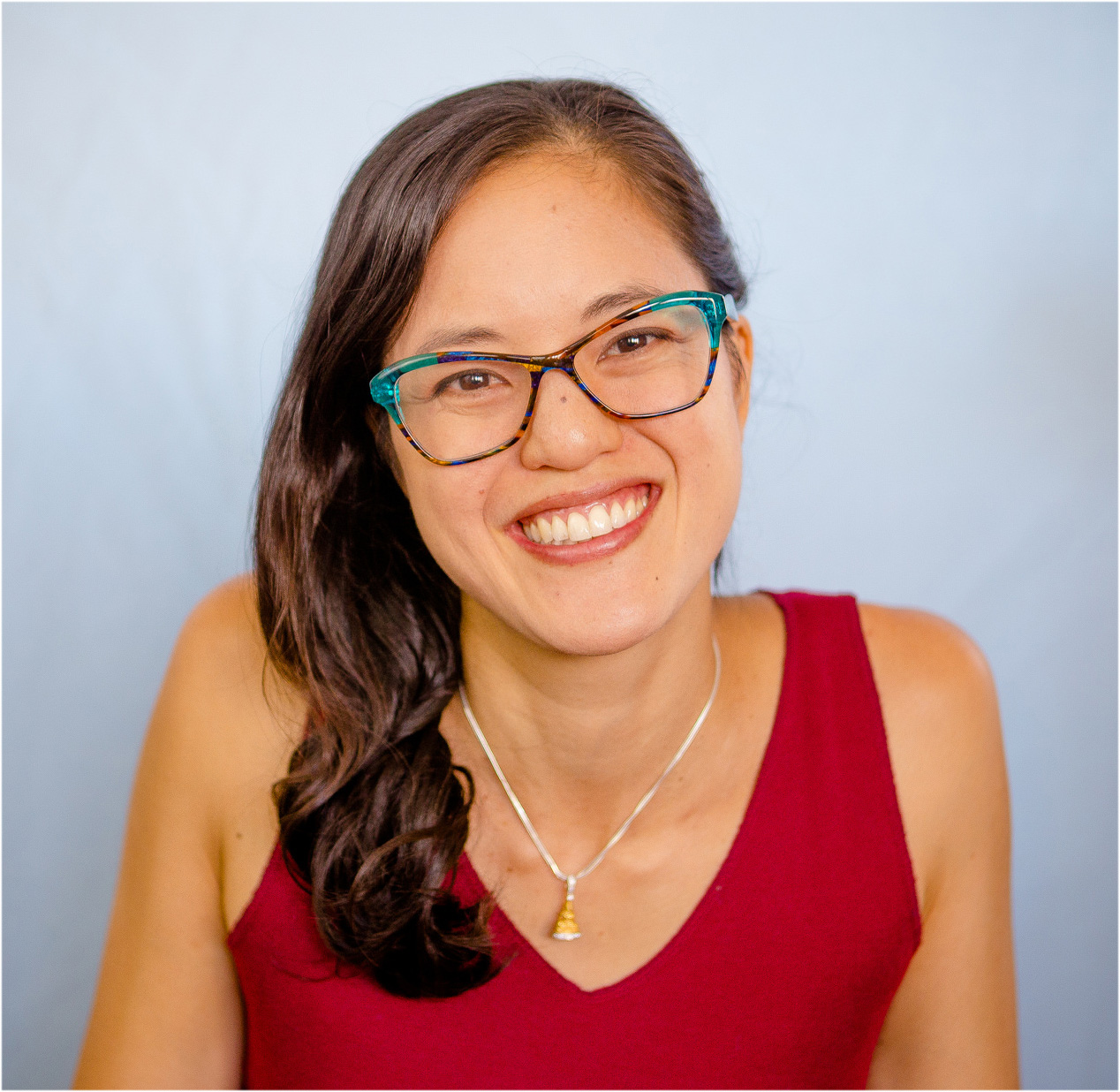 Jasmine Katatikarn
Co-Founder , tdu
"When I graduated from College with an Economics degree from Vassar College, I felt a bit lost on what career path I wanted in life. I went to many finance related job interviews and quickly decided it was not the path for me. This is when I went back to what my original passion was – the arts. I was taught since I was young that I should not pursue this path if I wanted a realistic career that did not involve struggling for money and was always pushed to do something more practical, thus the economics degree. It was not until I was 21 years old that I decided to forget about "being practical" and do what would give me inspiration everyday and I haven't looked back since.
I started building a portfolio from scratch the summer after I graduated from college and by some miracle landed a job in package design at Godvia Chocolatier. During this time I was also introduced to the world of 3D animation for the first time through an instructor that was teaching me basic 2D graphic skills. I was instantly intrigued by this new art medium that combined both aesthetic and technical skills. This is when I applied and attended graduate school at NYU for a Masters of Science in Digital Imaging and Design.
After graduate school, I began working in the field of 3D medical visualization and moved onto vfx/commercial work, working at The Mill, Framestore, and Rhinofx for seven years before moving into feature animated film work at Blue Sky Studios.
I have never looked back and regretted my decision to go the "unpractical" career route. Not only am I not a starving artist, I am very financially successful but more importantly I am doing something that I love to do. I am living my own dream and I hope to bring the same to you!"
Jasmine is currently a Senior Lighting Technical Director at Blue Sky Studios. Her lighting credits include Ferdinand, Peanuts, Rio 2, Epic, Ice Age: Continental Drift, Rio, Ice Age: Dawn of the Dinosaurs, Ghost Town, and The Nanny Diaries.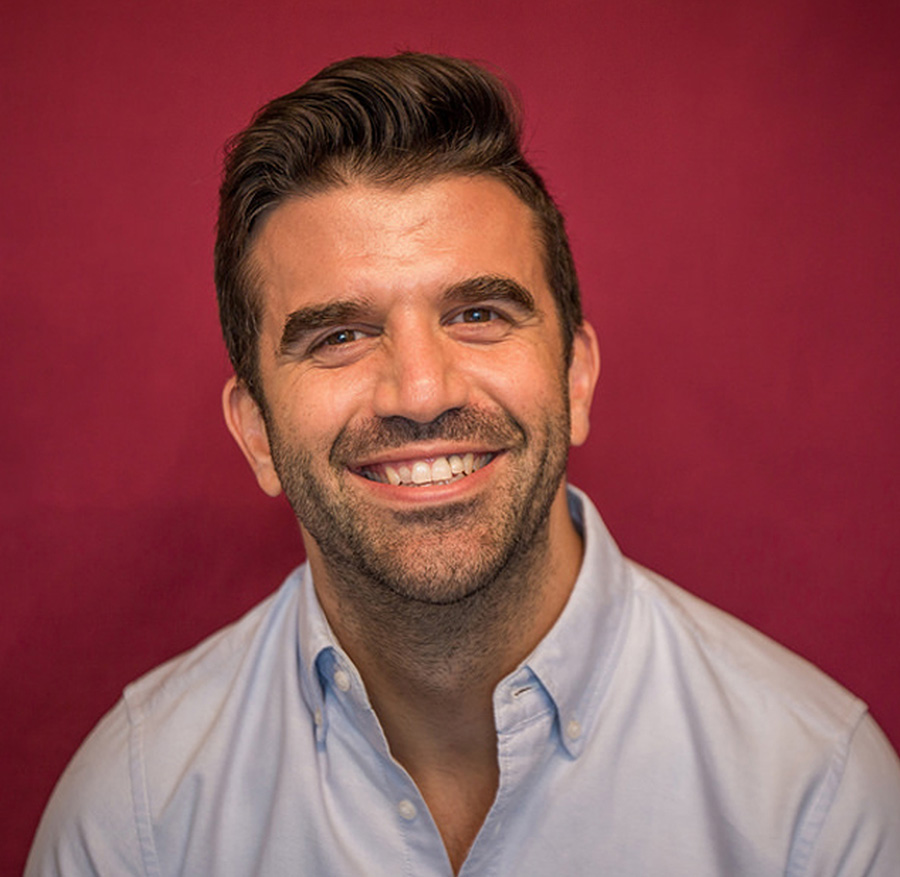 Michael Tanzillo
Co-Founder , tdu
"In 2004, I had no idea what I wanted to do with my life. I had just finished college and felt completely lost because I still didn't know what career I wanted. I was making ends meet by waiting tables and pretty much working any other odd job I could get my hands on. Then I watched Finding Nemo and my life changed forever. More specifically I watched a behind the scenes that showed artists scuba diving off the coast of Australia to obtain reference for the look of the film. It showed how they altered the color of the water in certain scenes to specifically elicit an emotional reaction out of the audience. I was blown away. I had no idea there were artists that did that kind of visual work on an animated film.
So I did a lot of research and discovered the role of Lighting Artist and I immediately knew this was the career for me. Unfortunately, I also discovered I was grossly underqualified for such a position and, therefore, I decided to bite the bullet, head back to school, and work my butt off to gain the necessary knowledge to build a demo reel to apply for jobs with animation companies.
Now it is over a decade later and I am working on my 9th feature film as a Senior Lighting TD at Blue Sky Studios and it's better than I could have imagined. This industry is the combination of artistic creativity and scientific exploration that I always dreamed it would be. It has allowed me the chance to work with some of the most creative and inspiring people I could ever imagine and it has given me a career that I am proud of and create a future for my family."
Mike is currently a Senior Lighting TD at Blue Sky Studios. His lighting credits include Ferdinand, Rio 2, Epic, Ice Age: Continental Drift, Rio, Scrat's Continental Crack-up, Ice Age: Dawn of the Dinosaurs, Peanuts and Ferdinand.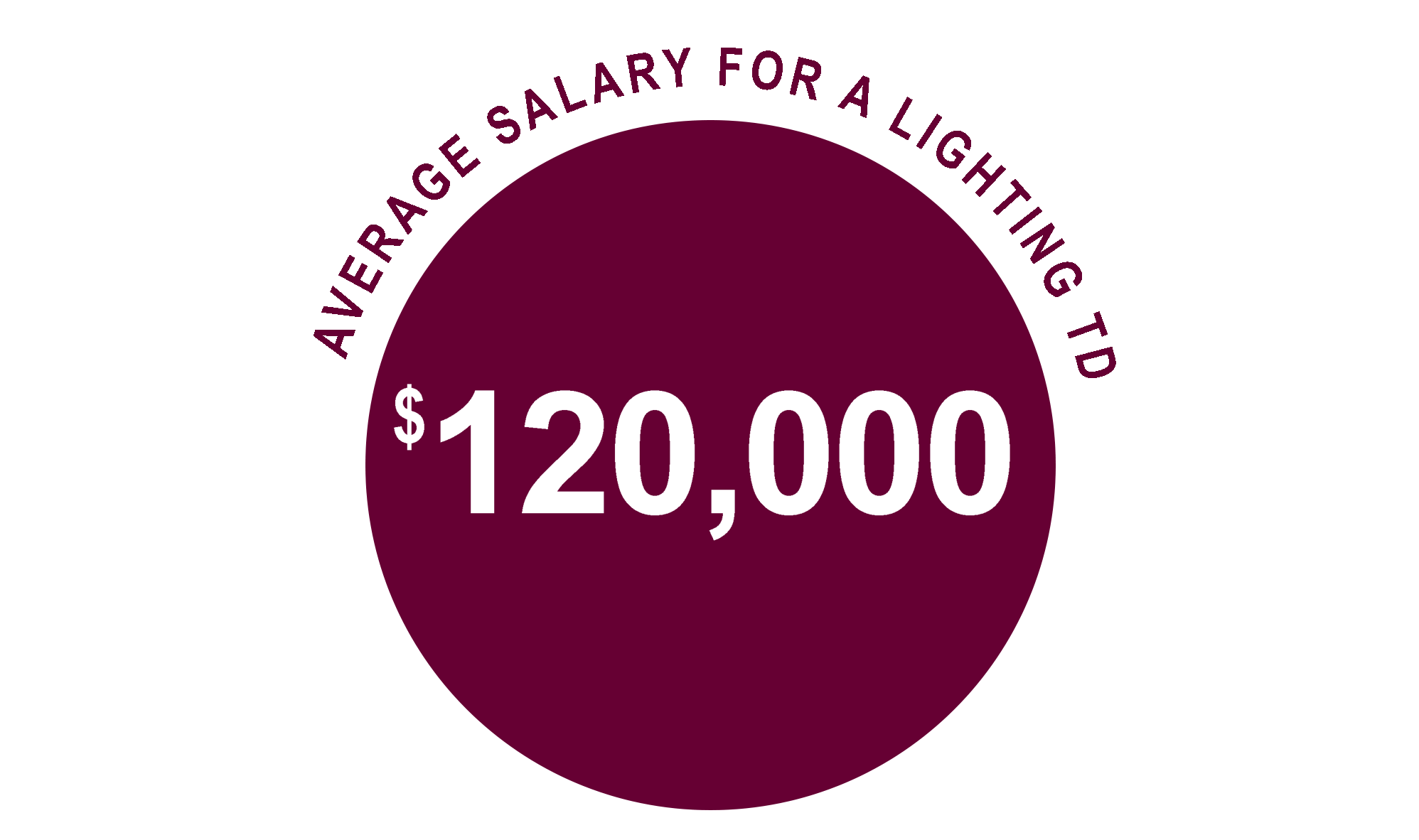 This is the average salary for a Lighting TD according to Glass Ceiling.
Would you like to make a 6-figure salary working a job that is both technically and aesthetically rewarding on animated films?
tdu can help!